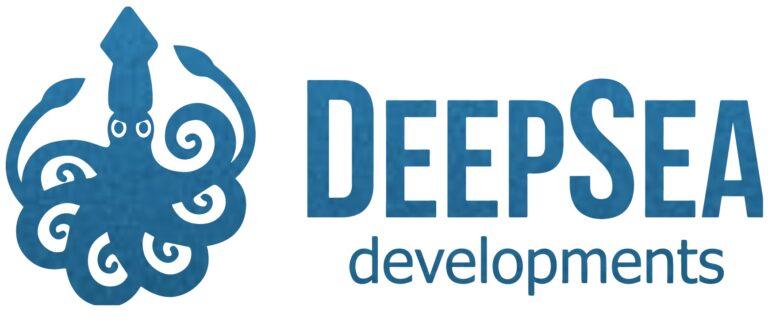 DeepSea Developments Inc. understands that your privacy is important to you and that you care about how your personal data is used. We respect and value your privacy and are committed to ensuring that we only collect and use your personal data in ways that are described in this policy and in a way that is consistent with our obligations and your rights under law.
This privacy policy text tells you how we use personal information collected at this site. Please read this privacy policy before using the site or submitting any personal information. By using the site, you are accepting the practices described in this privacy policy. These practices may be changed, but any changes will be posted and changes will only apply to activities and information on a going forward, not retroactive basis. You are encouraged to review the privacy policy whenever you visit the site to make sure that you understand how any personal information you provide will be used.
Note: the privacy practices set forth in this privacy policy are only for this website. If you link to other websites, please review the privacy policies posted at those sites.
Collection of Information
We collect personally identifiable information, like names, postal addresses, email addresses, etc., when voluntarily submitted by our visitors. The information you provide is only used to fulfill your specific request, unless you give us permission to use it in another manner, for example to add you to one of our mailing lists.
Where we need to collect personal data by law, or under the terms of a contract we have with you and you fail to provide that data when requested, we may not be able to perform the contract we have or are trying to enter into with you (for example, to provide you with goods).
It is important that the personal data we hold about you is accurate and current. Please keep us informed if your personal data changes during your relationship with us.
How will we use your personal data?
Under the GDPR, we must always have a lawful basis for using personal data. This may be because the data is necessary for our performance of a contract with you, because you have consented to our use of your personal data, or because it is in our legitimate business interests to use it. Your personal data will be used for the following purposes:
Supplying our products and services to you. Your personal details are required in order for us to enter into a contract with you.
Communicating with you. This may include responding to emails or calls from you.
We may use the information to improve our products and services.
Where it is necessary for our legitimate interests (or those of a third party) and your interest and fundamental rights do not override those interests
Where we need to comply with a legal or regulatory obligation.
Marketing
We may use your data to form a view on what we think you may want or need, or which of our products and services may be of interest or relevant to you.

You may receive marketing communications from us, which may include contacting you by email, telephone or post, if you have requested information from us or purchased goods or services from us or if you provided us with your details when you, for example, made an enquiry, visited our stand at an exhibition or met with one of our representatives, and you have not opted out of receiving that marketing.

You will not be sent any unlawful marketing or spam. We will always work to fully protect your rights and comply with our obligations under the GDPR and the Privacy and Electronic Communications (EC Directive) Regulations 2003, and you will always have the opportunity to opt-out.
Opting out
You can ask us to stop sending you marketing messages at any time by contacting us at any time or by selecting the unsubscribe option in the emails we send.

Where you opt out of receiving these marketing messages, this will not apply to personal data provided to us as a result of a product/service purchase or supply, product/service experience or other transactions.

Where we are relying upon your consent to process personal data, you can withdraw this at any time by contacting us using the details below this page.
What are your rights?
Under the GDPR, you have the following rights, which we will always work to uphold:
a) The right to be informed about our collection and use of your personal data. This Privacy Policy should tell you everything you need to know, but you can always contact us to find out more or to ask any questions.
b) The right to access the personal data we hold about you by making a data subject access request.
c) The right to have your personal data corrected if any of your personal data held by us is inaccurate or incomplete.
d) The right to be forgotten, i.e. the right to ask us to delete or otherwise dispose of any of your personal data that we have (where it is not required for legal or regulatory purposes).
e) The right to restrict (i.e. prevent) the processing of your personal data.
f) The right to object to us using your personal data for a particular purpose or purposes.
g) The right to data portability. This means that, if you have provided personal data to us directly, we are using it with your consent or for the performance of a contract, and that data is processed using automated means, you can ask us for a copy of that personal data to re-use with another service or business in many cases.
For more information about our use of your personal data or exercising your rights as outlined above, please contact us using the details provided below.
Cookie/Tracking Technology
The Site may use cookie and tracking technology depending on the features offered. Cookie and tracking technology are useful for gathering information such as browser type and operating system, tracking the number of visitors to the Site, and understanding how visitors use the Site. Cookies can also help customize the Site for visitors. Personal information cannot be collected via cookies and other tracking technology, however, if you previously provided personally identifiable information, cookies may be tied to such information. Aggregate cookie and tracking information may be shared with third parties.
Distribution of Information
We may share information with governmental agencies or other companies assisting us in fraud prevention or investigation. We may do so when: (1) permitted or required by law; or, (2) trying to protect against or prevent actual or potential fraud or unauthorized transactions; or, (3) investigating fraud which has already taken place. The information is not provided to these companies for marketing purposes.
Commitment to Data Security
Your personally identifiable information is kept secure. Only authorized employees, agents and contractors (who have agreed to keep information secure and confidential) have access to this information. All emails and newsletters from this site allow you to opt out of further mailings.
Privacy Contact Information
If you have any questions, concerns, or comments about our privacy policy you may contact us using the information below:
By e-mail: [email protected]
By Phone: 650 761 2043
DeepSea Developments Inc. reserves the right to make changes to this policy from time to time. This may be necessary, for example, if the law changes, or if we change our business in a way that affects personal data protection. Any changes to this policy will be posted on our website https://www.deepseadev.com/en/