We want to show you the most important components of a product. This article will serve as a guide to build something great that can cause a good impact on your potential customers.
When you come up with a great idea, you immediately think of strategies to make it a reality: prototype building, marketing plan, getting funding, manufacturing thousands of units, and launching it in the market.
However, this process is not as easy as it looks. You have to consider certain components that will guarantee the purchasing of your product or service in the long term.
What are the main components of a product?

You could find many approaches in this area related to the components of a product. Some of them go straight to the physical area: materials, electronics, and hardware. Others go beyond and consider the intangible aspects: purpose, problem, and target audience.
We would like to talk about competitiveness factors. If you consider these as a foundation to define the components of your product, you may achieve great results in the market.
1. The most important component of a product: Emotional aspect
A brand doesn't succeed in time because of its cool logo or the expensive products they offer. They grow and maintain in time because they are built on a deep emotional aspect.
Why do you think Nike and Apple generate so much attraction? Because they really know why they exist, and the benefit they want to generate in their consumers. Of course they need to innovate their products, change the packaging, improve the website, and offer new services. But if you don't start with the emotional aspect, your product or service won't stand out in the industry.
Simon Sinek speaks about the golden circle, you should investigate it. In essence, you need to start by defining the WHY of your business idea.
You may have a cool idea and it may sound great to others, but think bigger, how long do you want your business to live? What impact do you want to cause in the market?
Every entrepreneur or business owner should start by defining the big WHY. This will help you realize if your product or service will succeed or not.
The emotional factor connects your brand with people at a deep level. The why implies you define the main belief of your business. Then, continue with How your business will fulfill that belief, and finally, what will your company do to fulfill that.
Your product must be based on an emotional belief, since people will follow you or purchase your product because they align with your business' belief. If you remove that from your company, you will lose your customers.
Think of your favorite car brand, and now try to imagine buying another brand. Would you change without hesitation?
Maybe you doubt making this change, because the brand you already have, represents your beliefs, and you want to be part of that.
For instance, if you are planning to develop consumer electronics products, healthcare devices, or wearables, before going to the prototyping stage, think of WHY this product must exist.
2. Value proposition

If you know your "why", you must know what you will provide to your potential clients. That is the value proposition, an important component of a product or service.
You must define with clarity what your customers will receive from your business. This is part of the guiding principle of your product, which must follow this statement and comply with it.
A good example of a value proposition may be apple. For years, their value proposition was "Think different." Over time, they launched new products, and new value propositions came up: "Tech that works." And the most recent, due to privacy concerns of phone users with their data, Apple launched its new value proposition, "Your privacy is safe with us."
A lot of iPhone users are happy with the security their phones provide, and Apple complies with this proposition.
Slack is a popular app that was initially created for gamers, however, this app changed its focus into corporations. What is their value proposition? "Credibility and productivity."
Think of this company and how this app has grown around the world. Companies truly trust this app for many reasons, but the most important is, the credibility it represents, and the productivity it fosters around company processes, like meetings, document sharing, projects, among others.
3. Production

Don't build a product just with the intention of making money. Think of your consumers, their needs and problems.
When you understand your users, you will know what materials to use in your product, technologies, and electronic components; this can be done through MVP testing sessions.
What materials should you use? This depends on the target audience. Knowing deeply their behaviors, hobbies, and pain points will help you realize what materials, components, or even colors will generate a connection between your product and them:
Leather
Metal
Wood
Plastic
Silicone
Polyester
Think about the resistance of those materials. Where will the product be used? Under what conditions your user will need it the most? Is your user careful? Is this a product that will be under constant use?
These are some questions you need to ask yourself in order to build a product that satisfies your potential customers.
This is where product development companies come into play. They have engineers that know what components fit the best your design or idea. They can help you to prototype your product and test it to confirm what is the best version for the market.
4. Marketing
You can have a great product, but if you don't have a good marketing plan, you won't succeed.
Marketing is a crucial part of your company's success. It outlines all strategies that will dictate how your product or service will reach the different audiences your business has.
We have an article where we provide some tips on how to market your new product.
5. Research and development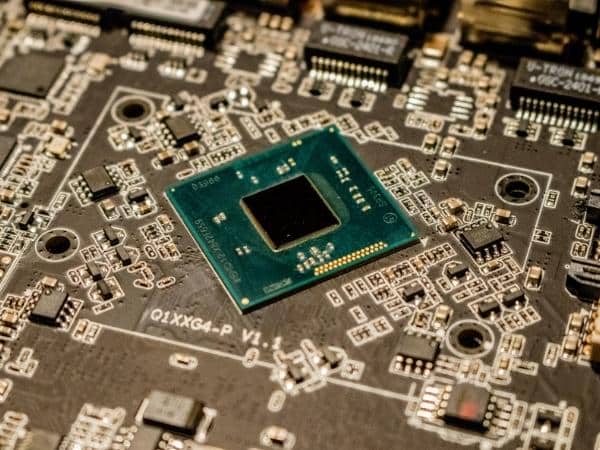 Once your product is in the market, you will start receiving feedback, or you can do some research on the following: product's performance, value it provides, issues, reception, perception vs the competition.
All information you gather will be necessary to perform incremental upgrades, whether you have hardware or software, you will need to make adjustments to keep your customers coming back to your product.
Development makes sure your product will stay current in the market, remember every year the companies need to come up with new ideas to launch in the market, and your product or service needs to evolve.
In this case, it is important to count on companies that provide excellent product development services to make important and attractive upgrades on your product.
6. Collaborators and expertise

Your product needs to be in the best hands. You will need a great team that deeply understands your vision and works towards it. A product manager is a great idea when it comes to managing a product you want to be successful over time.
If you don't count on a good team, you can get advisors that can guide you on building sales teams, or establishing alliances with partners that can distribute your products.
7. Budget

Your company needs funding, or if your organization has the resources to manufacture and launch a new product, that's great. However, eventually it will be necessary to invest on product development, software upgrading, or product redesign.
Take into consideration all possibilities that may affect your company's performance on the productivity level, and what strategies you can implement to guarantee the flow of money for future reinvestment.
It all depends on the approach you want to take. Usually, startups build a prototype or MVP to attract the interest of investors. Also, when they have a product being sold and want to expand their operations to new countries or to a bigger market, companies look for funding to guarantee the growth of the business.
We expect this article is useful for you regarding the components of a product. We invite you to comment below if you have any questions or comments on the article.